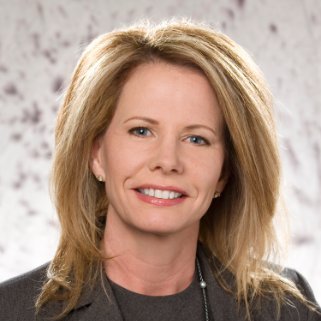 Nancy Allen, CMCA
Nancy has over 25 years of experience in the community association and asset management industry. Her experience includes working in various roles as a Regional Manager, Vice President and Director of Business Development.  In 1990, She began managing a portfolio of condominiums in the Atlanta metro, primarily in Midtown and Buckhead area.
In 2004, she became an active member in the Community Association Institute of Georgia (CAI).  Over the years she has chaired the Membership Committee and the Programs Committee and served on the Golf Committee, Green Committee. She is the recipient of the Rising Star Award in 2007 and the Leadership Award in 2011.
Nancy received a BBA in Real Estate from Georgia State University, holds a Georgia Real Estate license.  She also holds the following designations:
• Certified Manager of Community Associations (CMCA®)
• Certified Property Manager (CPM®)
• Certified Apartment Property Supervisor (CAPS)
Nancy has served as a board member for the Institute of Real Estate Management and the Atlanta Apartment Association.
Specialties: Providing management services to Community Associations such as HOAs and Condominiums.
ABOUT US
HOA Services Inc is privately owned and operated and licensed through the Georgia Real State Commission.  The company was created by our President, Nancy Allen, to offer affordable solutions to homeowner associations (HOAs),  management companies, and developers who were seeking to outsource some services:  such as covenant compliance services or financial services.  HOA Services Inc has licensed and Certified Manager of Community Associations (CMCA®) managers on staff to serve your HOA.
We provide services to:
Homeowner Associations (HOA) & Planned Communities
Management Companies & Developers
Our services include:
Violation Letter Creation and Mailing Service
Homeowner Associations (HOAs) & Planned Communities
Let us take care of the day-to-day HOA duties. Our team works with boards and homeowners to make your community a place you're proud to call home. Our managers are educated in understanding covenants, bylaws, governing documents and all aspects of association requirements.  Annual operating budgets, financial statements, and collecting assessment fees are just part what is included in our financial services. Our covenant compliance services will save board member's valuable time and provide insulation from homeowners.   Read More
Management Companies & Developers
For management companies and developers that are tight on time or manager resources to conduct the covenant inspections consistently and thoroughly, HOA Service Inc is here to help.  In this technical age of communication, homeowner and board emails and phones calls have increased exponentially.  Therefore, managers need to allocate more time to communicating with homeowners and boards.  Covenant inspections require a chunk of time that managers today don't seem to have. The HOA Service's licensed and CMCA manager sends a report, letter, and photo of each violation to the manager.  It is the next best thing to the manager being there!  HOA Services Inc is a great resource for filling this gap when managers are on vacation, busy seasons or when short staffed.